Bannerprincipal
Bannerprincipal2
NOS DECLARAMOS CÓMPLICES
DE LA INNOVACIÓN
NOS DECLARAMOS CÓMPLICES
DE LA INNOVACIÓN
WE DECLARE OURSELVES
ACCOMPLICES
Bannerprincipal3
JUNTOS REINVENTAMOS EL FUTURO
JUNTOS REINVENTAMOS EL FUTURO
TOGETHER WE REINVENT THE FUTURE
WE HELP CREATE KNOWLEDGE SPACES WHICH INSPIRE OUR CUSTOMERS TO BRING THEIR IDEAS TO LIFE..
It' is the DISAN platform to share and jointly co-create knowledge with our clientscustomers, throughin the middle of unique spaces that stimulate creativity and promote innovation
OUR COMMITMENT TO OUR CUSTOMERS
Is the assurance of working with a sustainable company that is genuinely interested in supporting you throughout your growth.
It is the peace of mind of knowing that your supply
needs are met in a timely manner and in accordance with your requirements.
Is the support expert advice of an interdisciplinary team prepared to contribute to the innovation ofin your business.
It' is the ability of reaching different type of customers in many geographies, through the planning and design of transportation networks, warehouses and logistics structures.
Is the ability of accessing a broad portfolio with solutions designed to solve your needs today and help meet your future needs tomorrow.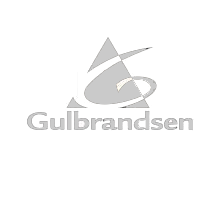 Deprecated
: jquery-slick is
deprecated
since version 2.7.0! Use Swiper instead. in
/home/cqn0tjfdlczl/public_html/wp-includes/functions.php
on line
4967